Opera on Mac uses the Mac system settings to configure the proxy server. This is how you open it.
Click on the Opera Menu and then select Preferences.
This will open the setting page with a bunch of sections. I find it always confusing to go through them, so the fastest way is to search using the search box at the top right corner. Type in proxy, and it should open up the System area with the "Open your computer's proxy settings" link.

Click on that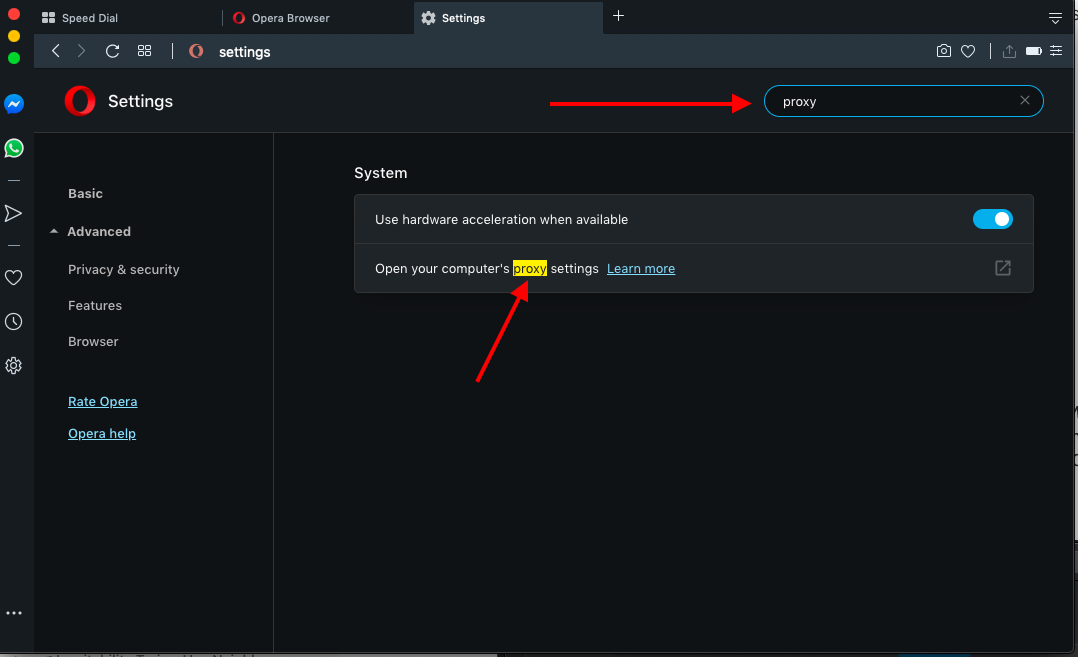 This will open Mac's system proxy preferences page. Select Web Proxy (HTTP) or Web Proxy HTTPS or Both based on the type of proxy server you have available. Enter the IP and port of the proxy. Make sure you enter the username and password for the proxy if it needs it. Once you are done, press OK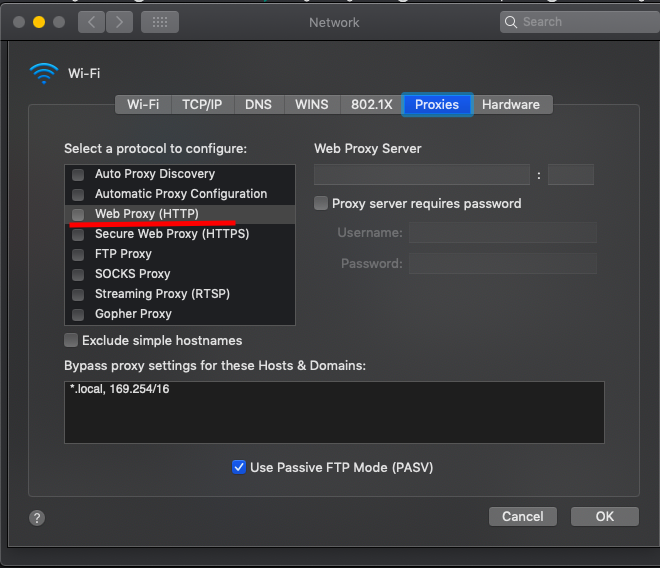 That saves the proxy settings, and you can now navigate Opera to a service like HTTPBin http://httpbin.org/ip to see if Opera is using the proxy you typed in or not.